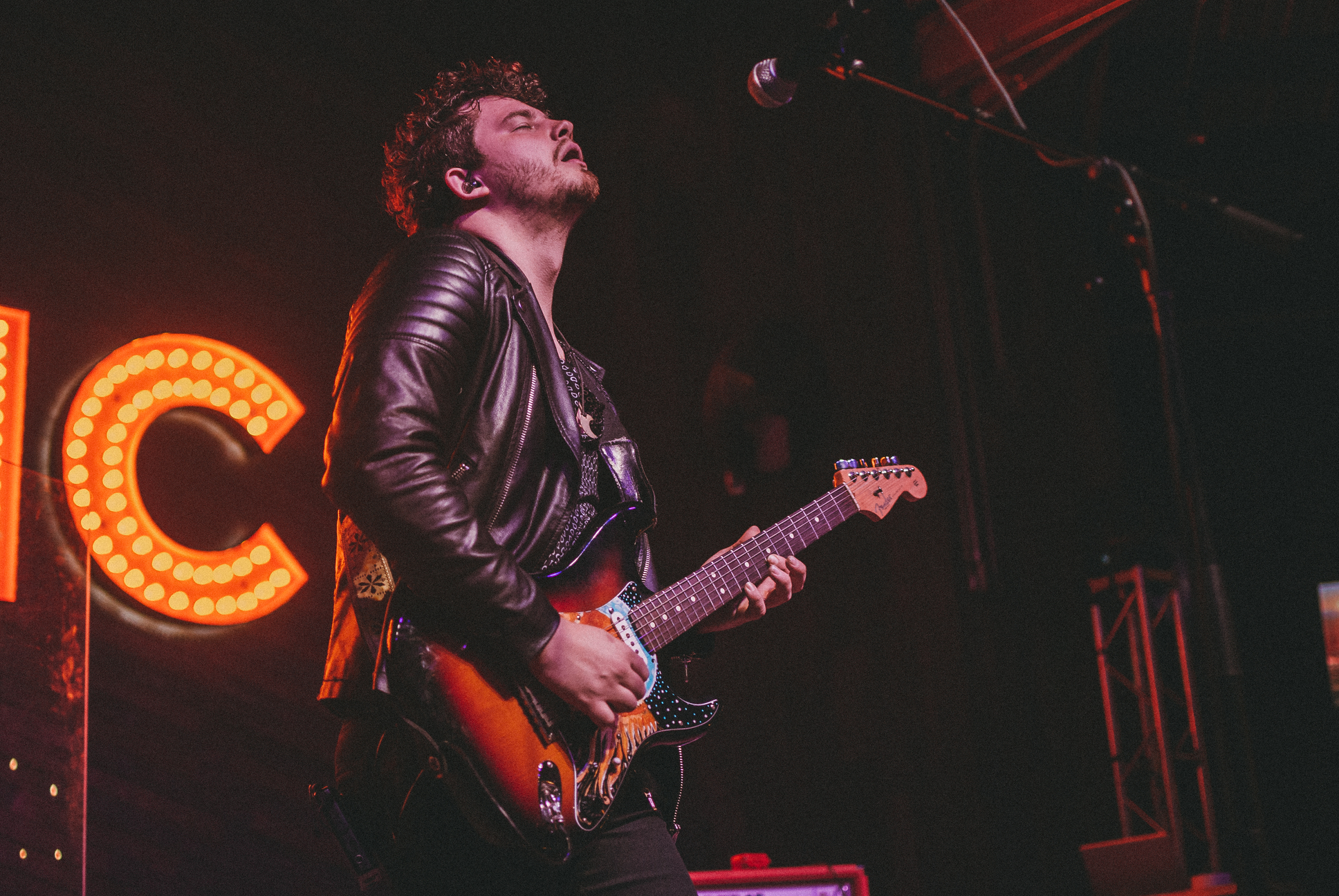 The passion and electricity sorely missing in the music of many of Clay Melton's peers is abundant in the fantastic performance of 'Timing's Everything,' a new single on the upcoming 2017 album release. It's another reason why Clay is certain to be recognized as one of this generation's guitar heroes." – Ritchie Adams, Editor in Chief, Red Hot Rock Magazine.
"Clay Melton is certain to be recognized as one of this generation's guitar heroes,"declares Red Hot Rock Magazine. Raised in Houston, Texas, by way of Lake Charles, Louisiana, the 24-year-old Rock/Blues artist has the bayou in his blood, coming up in the nurturing Houston blues scene where renown musician and mentor Carlos "Los" Johnson introduced 13-year old Clay as the "Prodigy Child"to the Houston music community. At 15 years old, the Dallas International Guitar Festival named Clay one of the Top 10 guitar players in Texasunder 20 years old. Indie Music Reviews says "Clay Melton is a musician's story teller and a guitarist's god,"and Atwood Magazine pronounced "Clay Melton will be exploding out of Houston in no time."
His talented guitar playing and songwriting recall the best parts of John Mayer, but Melton claims that Jimi Hendrix, Stevie Ray Vaughan, Freddie King, and Buddy Guy were key influences as well. His debut album "Burn The Ships" climbed to #5 on Billboard Heatseekers, and Houston Press proclaimed "Burn The Ships is a great example of an artist on the rise re-writing the rules."After his debut album, Clay quickly established himself as a rising star leading to an invitation to play the Chevrolet Main Stage at the State Fair of Texas in 2018.
Clay's recent release "Pass You By" is another example of his versatile songwriting. Byline Houston says "Pass You By starts as a slow burn before giving way to an uplifting chorus. Around the two-minute mark, Melton welcomingly turns on the funk, featuring asweet clavinet solo from Billy Justineau of buzzy country act Brothers Osbourne before ending with a flurry of thrilling guitar work." Melton's effortless guitar playing can be attributed to his incredible work ethic and mindset when he famously said at just 14 years old, "It's all about feeling, and you can't play with feeling unless you play with total freedom - there are no scales."